ON DISPLAY
Halifax County in a World at War
26 April 2017 – 30 September 2017
Please see the description of our permanent exhibits to get a better idea of what the museum currently has to offer.
Watercolor Paintings
8 April 2017 – 27 May 2017
Richmond native, Kimberly Ferguson started painting with watercolor a few years ago when she moved to Mecklenburg County and studied art under Ray Cherry. Her passion for art is drawn from the way the medium is fluid and seems to take a life of its own. She has written and illustrated several children's books.
Kim believes that the arts are a blessing for all of us, but she indicates that the greatest blessings for her is to share her work and for others the see the world through her eyes—her paintings.  She currently resides in Clarksville, Virginia with her husband Barry.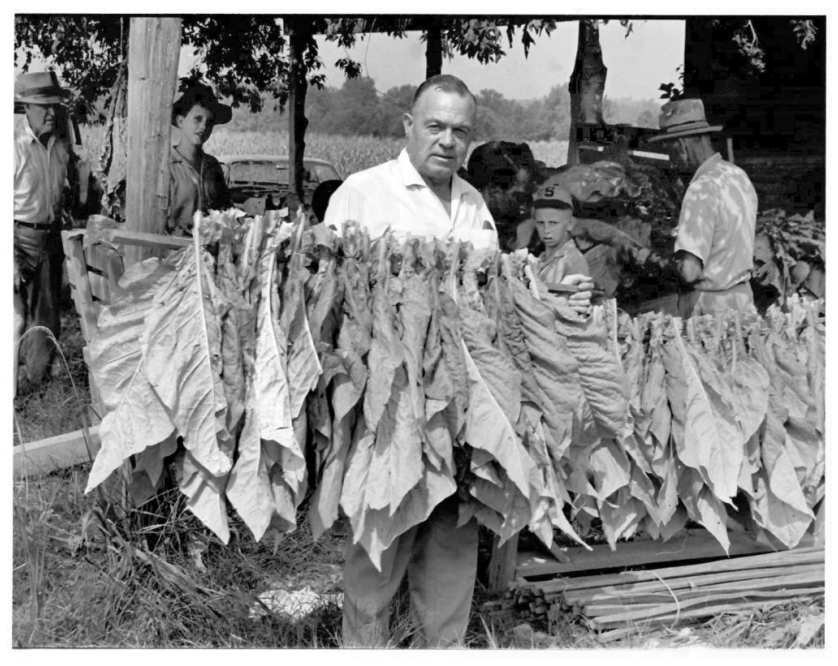 Photography
5 April 2017 – 10 June 2017
Tommy Williams, originally from Scottsburg, is a 1966 HCHS graduate and an engineering graduate from VCU.  After graduation, Tommy's professional career started at Westinghouse (ABB) in South Boston as a draftsman and then moved into computer programming/engineering.
After leaving Virginia, Tommy worked for several software companies installing large personnel, budget control, and payroll applications in companies like Exxon, Philip Morris and Federal Express; and at government agencies in Broward County FL, Chesterfield County VA and for the State of South Carolina.  In 1978, Tommy testified before a joint congressional committee on computer privacy as an expert on "Employee Information Systems" and provided input into the writing of the Privacy Act of 1978.
In 1980, Tommy formed a consulting and Software Company that brought to market the first PC based personnel records system, "PC Professional Personnel Manager" (PC-PPM).  Favorably reviewed in PC Magazine, PC World and Human Resources magazines, this system received wide distribution. The system was used by many large US companies such as Ford Motor Co. National Linen Services; Sisters Health Care Hospitals, IBM Federal Credit Unions, Donnelly Directory, Siemens, and by organizations like the UAW and NASA.
Tommy was also the author of the program "PC-TaxCut", which was sold to H&R Block after several successful years on the market.  The program is still in existence and is annually marketed during tax season.  It was the first "consumer tax software package" and one of the first widely used applications on the 1984 IBM Personal computer. Tommy also worked with the IRS to facilitate plain paper tax documents – used today by all tax systems – which set the stage for electronic tax filing.
For the last 10 years Tommy has been working in the non-profit world as a volunteer, IT consultant, donation/accounting processing expert and event/membership coordinator.
Other interests include photography (obviously), classical music, travel, writing, and blogging. After just a year and a half on the Internet, the blog has topped a million views with daily posts that deal with lifestyle, travel, politics, and fashion.
Pottery
19 April 2017 – 17 June 2017
Former native of Halifax County Robin Cage, who owns and operates the pottery and craft gallery, is usually up to her elbows in clay in her studio, the 43rd Street Gallery, located in Richmond Virginia.  Her featured line of functional stoneware pottery utilizes subtle tones and designs. Robin also hosts six-week long pottery classes in her place of business. With over 30 years of pottery experience, Robin was recently awarded ACV's designation as Virginia Master Artisan.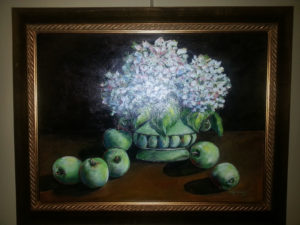 31 May 2017 – July 8 2017
Betty Puryear Caldwell, artist and art educator, lives in South Boston, Virginia, with her husband Jack. After completing her B.S. degree in Art Education at Radford University, she taught art PreK-12 at Halifax County Public Schools for thirty-one years at Bethel Hill Charter School for five years Kindergarten thru 6th Grade. Now fully retired, Caldwell is concentrating primarily on abstract and non-objective art using acrylic paint as her medium. She finds color, texture, line, and form to be the most important elements in her work at this time. Caldwell states that: "a non-objective painting has to speak to me through colors and form while creating depth of texture. Sometimes it's hard to tell when the painting is finished, so I place it on the mantle for a few days and study the composition and colors. Getting lost in the painting is the best part of the painting process because I rarely start with an object in mind. Images seems to come to life as I paint from my imagination. Also, when people look at my work, I want each person to see something different, and if they do, I have accomplished my mission."
December 29, 2016
For the past eighteen months, a major goal of the museum has been to redesign and launch new website for...
Read More