To register as a Vendor for this event, please lcick the link below to download a printable application
Architechture in Virgina: The Old Dominion
13 November 2019 – 8 December 2019
Opening to the public on November 13th, Architecture in Virginia: The Old Dominion, sponsored by the Virginia Museum of Fine Arts, is a new arts exhibition that presents photographs and descriptions of 24 significant examples of Virginia architecture, built primarily between 1780 and 1861. The text is based on Architecture in Virginia, a popular guidebook by Virginia architectural historian William B. O'Neal.
Even before the Revolution, Thomas Jefferson had begun an elegant plantation house on his estate at Monticello in Albemarle County, inspired by architectural designs from Italian and English books in his vast reference library. In 1785, Jefferson was asked to design a capital building for Virginia's new center of government in Richmond. His design, based on the famous Maison Carrée, a Roman temple in France, inaugurated the Roman Neoclassical style in America.
Alongside this monumental, Roman-inspired architecture, many Virginia structures of the late 18th century were built in the simpler Federal style. By the 1820s, however, the stately Neoclassical style was favored for most important houses and public buildings. European archaeologists and writers had created a taste for the styles of ancient Greece, and so a Greek Revival grew alongside the Roman style favored by Jefferson.
200 Years of Food Preservation
2 October 2019 – 14 March 2020
In a time long before instant TV Diners, Supermarkets, and rise of Fast Food chains, the colonial housewife spent her days hard at work preparing meals for the family. Much of the food a household consumed was grown on the family farm. Even with careful vigilance and a bountiful harvest one year, a prolonged drought or a freezing winter could quickly lead to mass food storages.
Walk with us through time as we examine how advancements in food preservation technology changed the way our ancestor lived from the time Halifax County was founded in 1752. It is the history that connects county residents from the earliest of English settlers to 19th-century French confectioners and rulers, U.S. Founding Fathers, the mid-Atlantic slave trade, the odd pickle peddler at the 1894 World's Fair.
With so many different types of preservation technology impacting the county in numerous ways, the South Boston – Halifax County Museum presents a series of three exhibits with unique stories and artifacts from all corners of the county.
This exhibit is produced in partnership with Patrick Henry's Red Hill, Cedar Forest Mills, Members of the Southside Virginia Master Gardeners Association, and Sunnyview Inn and Events.
Series 1: Harvest
From the Garden to the Table
2 October 2019 – 30 November 2019
Series 2: Salt, Sugar, and Snow
Preparing for a White Christmas
4 December 2019 – 25 January 2020
Series 3: Brine and Brandy
How Science and Chemistry Changed Food Preservation
29 January 2020 – 14 March 2020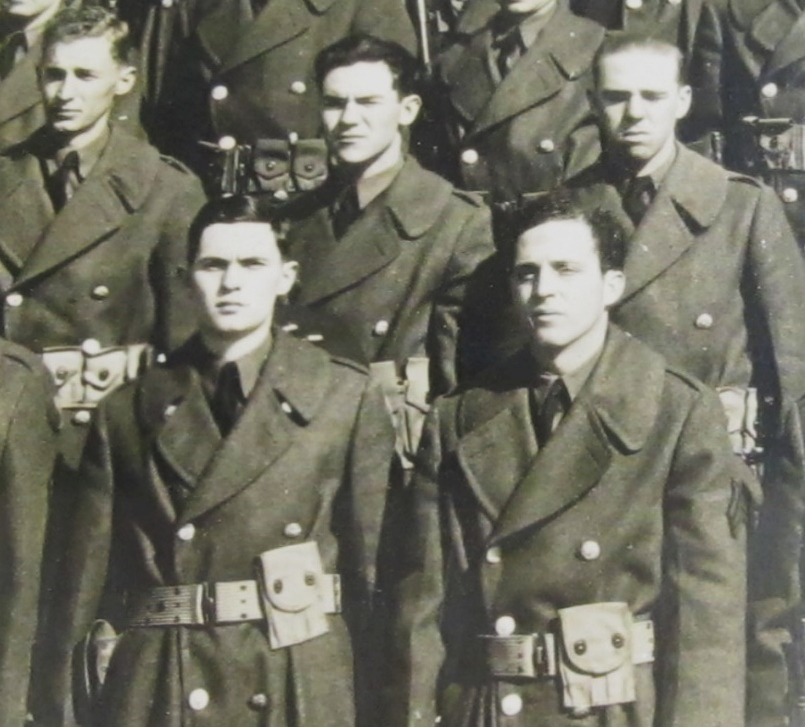 D-Day 75th Anniversary Commemoration
6 June  2019 – 4 January 2020
When local residents think of World War II, some may still recall the group of soldiers from South Boston who comprised Company F of the 116th Infantry Division. Of all the Companies who stormed Omaha Beach on D-Day, Co. F was one of the first four to disembark in the amphibious assault.
This exhibit includes a wide range of artifacts, photos, maps, and even a 14-foot mural of the landing site! These artifacts and display pieces will be used to recognize the importance of this regiment and what they experienced on Omaha Beach. In order to properly honor these soldiers, a Wall of Honor was created by museum staff and volunteers listing all Halifax County soldiers who served with Company F at the time of the landing. A special tribute is made in the exhibit to those that lost their lives on that beachhead of the coast of France.