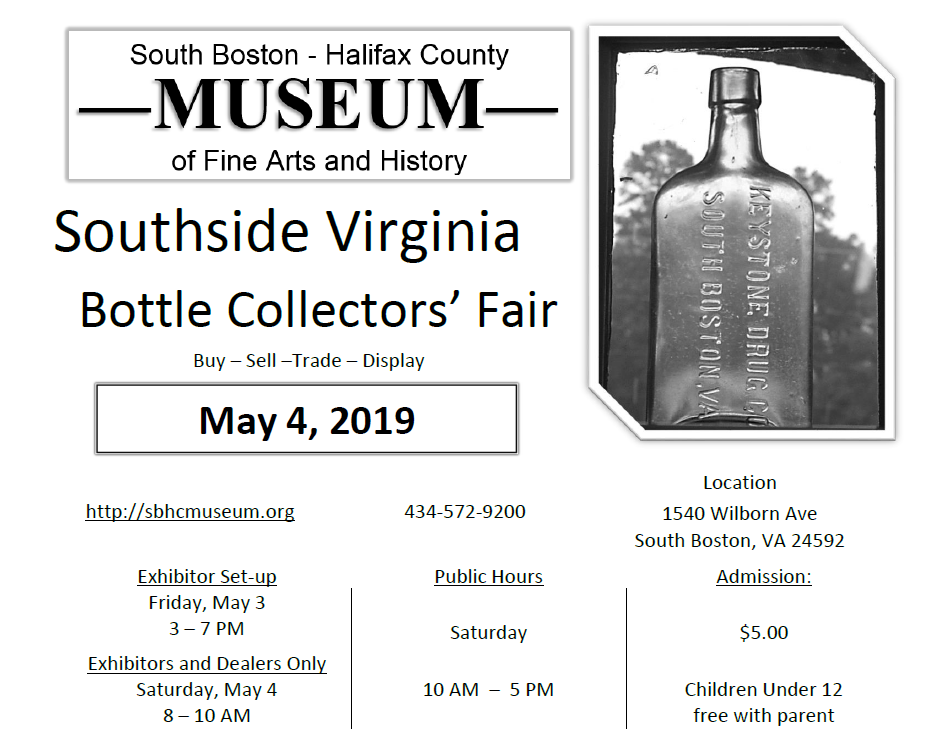 For the first time ever, antique bottle collectors will be able to buy, sell and trade antique bottles, glassware, and more at the South Boston – Halifax County Museum of Fine Arts and History. Everything from vintage milk bottles and classic soda bottles to 19th-century glassware will be found in abundance.
Anyone who wishes to participate as a dealer is invited to register for a booth. Rules and restriction apply.
Vendor Registration
CLICK HERE for a printable PDF application to register a booth.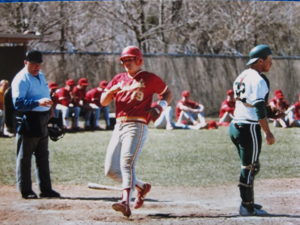 Sports Hall of Fame 2019
1 May 2019
Starting May 1st, a familiar exhibit will be returning to the South Boston – Halifax County Museum. Last year, the Halifax County – South Boston Sports Hall of Fame Museum hosted their first display at the museum in nearly 10 years with memorabilia attributed to their 4 most recent inductees. Visit the SBHC Museum this summer and learn about the sporting careers of Halifax County's native athletes: Keith Lee, Greg Weddle, Jeff Burton, and Fred Palmore
Pictured: Greg Weddle (#19) of the VMI Keydets 1983-1986